MRSO English Page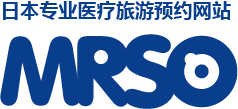 Comprehensive Cancer Check (male)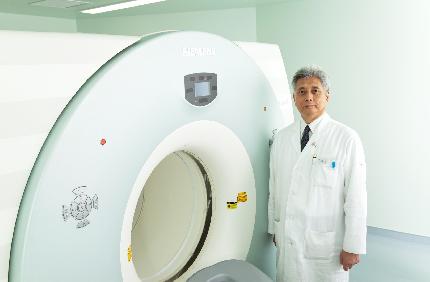 Gaien Higashi Clinic (Shinjuku, Tokyo)
Shinjuku, Tokyo samoncyou No.20 Yotsuya Medical Building 2F
JR Chuo, Sobu lines "Shinanomachi" Station / Tokyo Marunouchi Line Yotsuya Sanchome Station
Holidays: Sunday, National Holidays, Year Holiday
>For increasing the accuracy of PET scans, our hospital combined the latest technologies such as PET-CT and MRI, called Next-Generation Examination, to offer you the most precise examination result.
Examination Projects
Basic Test

Blood Test

Ultrasound Abdomen

Gastrointestinal Test

PET

CT Test

Tumor Marker

MRI Test
Apply to
Hope to detect cancer in advance
Hope to detect the risk of cancer
Smoker or those who are surounded by smokers
Hope to detect male diseases in advance
Hope to have a comprehensive examination short-term
Older than 40 years old
Advantages of this package
We aim to increase the accuracy of examination by using various examination methods such as MRI, ultrasound, tumor markers, and the latest technology (DWI and MRCP).
Dean combines normal examination with radiology test to help increase the accuracy of examination.
The examination includes various kinds of test, such as basic test, PET/CT test, MRI test, tumor marker test, stomach X-ray test, abdomen test, thyroid echo test, feces occult blood test, and urine.

【Note】
Customers with pacemaker or artificial ear can not accept the MRI test.
Customers with metal fittings may not accessilble to MRI test, please confirm with doctor in advance.
Customers with dental implants in oral cavity may not accessible to MRI test, please confirm with doctor in advance.

【Second test or treatment after the examination】
Our hospital does not offer second test and trearment services.
We are able to introduce patients to Japan hospitals for futher cure.

【Examination result】
An intraday screening image diagnosis is available.
A result report of blood test will be delievered later.
If a customer hope to have a result explaination, please reserve in advance.(additional charge:10,000JPY)

【Examination time】
Start in the morning.
Please contact us after applying for the reservation.
Examination details
Examination contents
Examination details
Basic examination
[Examination projects]
Body measurements (height, weight, BMI, Others), Blood pressure measuremennt (blood pressure, pulse)
[Statutory health check]
Statutory health checkup (company entrance examination, regular health check) / specific medical checkup
Blood test
[Infection antibody test]
Helicobacter pylori / syphilis / hepatitis (HBs antigen test, HBs antibody test, HCV antibody test)
[Tumor marker test for cancer]
Lung cancer / liver cancer / gastric cancer / colorectal cancer / pancreatic cancer / prostate cancer
Imaging diagnosis
[PET test]
PET/CT test
[MRI(MRA) test]
Systemic cancer screening (systemic diffusion Photography) / MRCP (gallbladder bile duct Photography) / chest MRI / abdominal MRI/ neck MRA / pelvic bone MRI
[CT test]
Chest CT test/Visceral fat
[X-ray test]
Radiography X-ray photography
Others
[Circulatory organs associated inspection]
Resting ECG / blood pressure and pulse
[Breath check]
Lung measurement
[Detection and diagnosis]
Examination, inquiry, explanation (interview)
[Other tests]
Feces occult blood test

Contact
Copyrights © mrso.co.jp,all rights reserved.